E-Store
PRECISION BOARD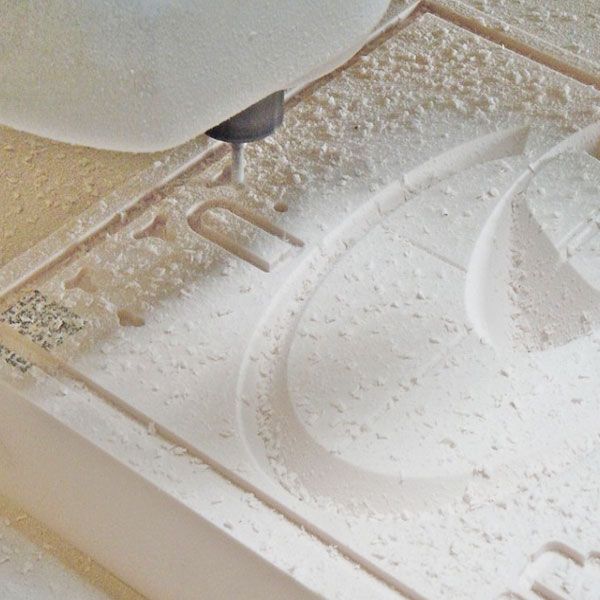 Precision Board Plus HDU Sign Board is typically used in applications requiring greater structural integrity than products made of expanded polystyrene, as HDU foam board has greater compressive, tensile and shear strength, as well as greater long-term dimensional stability. HDU is commonly used in outdoor dimensional signage for carved or routed signs, usually as a substitute for wood. Precision Board Plus HDU Sign Board blocks and sheets can be bonded into the general shape of your sign or sculpture to get you closer to your final shape, saving time and material.
Typical Uses:
Dimensional Signs
Monument Signs
Sandblasted Signs
Faux Wood Signs
Routed Signs
FSC-88 WB : FSC-88 WB is a sprayable, brushable, rollable water based primer and filler that is used to fill and smooth Precision Board Plus HDU prior to finishing with paints and coatings. Use FSC-88 WB when a smooth surface is desired, or as a primer to ensure paint adhesion.
PB Bond-240 : PB Bond-240 HDU Adhesive is an amber colored, one part, urethane adhesive that works well for indoor or outdoor applications. It cures from a liquid to a solid state with a slight amount of moisture. Use it to join Precision Board Plus High Density Urethane sheets with butt bonds to make them longer or wider, and for laminating sheets together to make them thicker.
15# (15lb/sq.ft. density)
4' x 8' x 1"
4' x 8' x 1-1/2"
4' x 8' x 2"
18# (18lb/sq.ft. density)
4' x 8' x 1"
4' x 8' x 1-1/2"
4' x 8' x 2"
4' x 8' x 3"